Politics
DeSantis campaign lowers expectations in Iowa: 'Strong second' good enough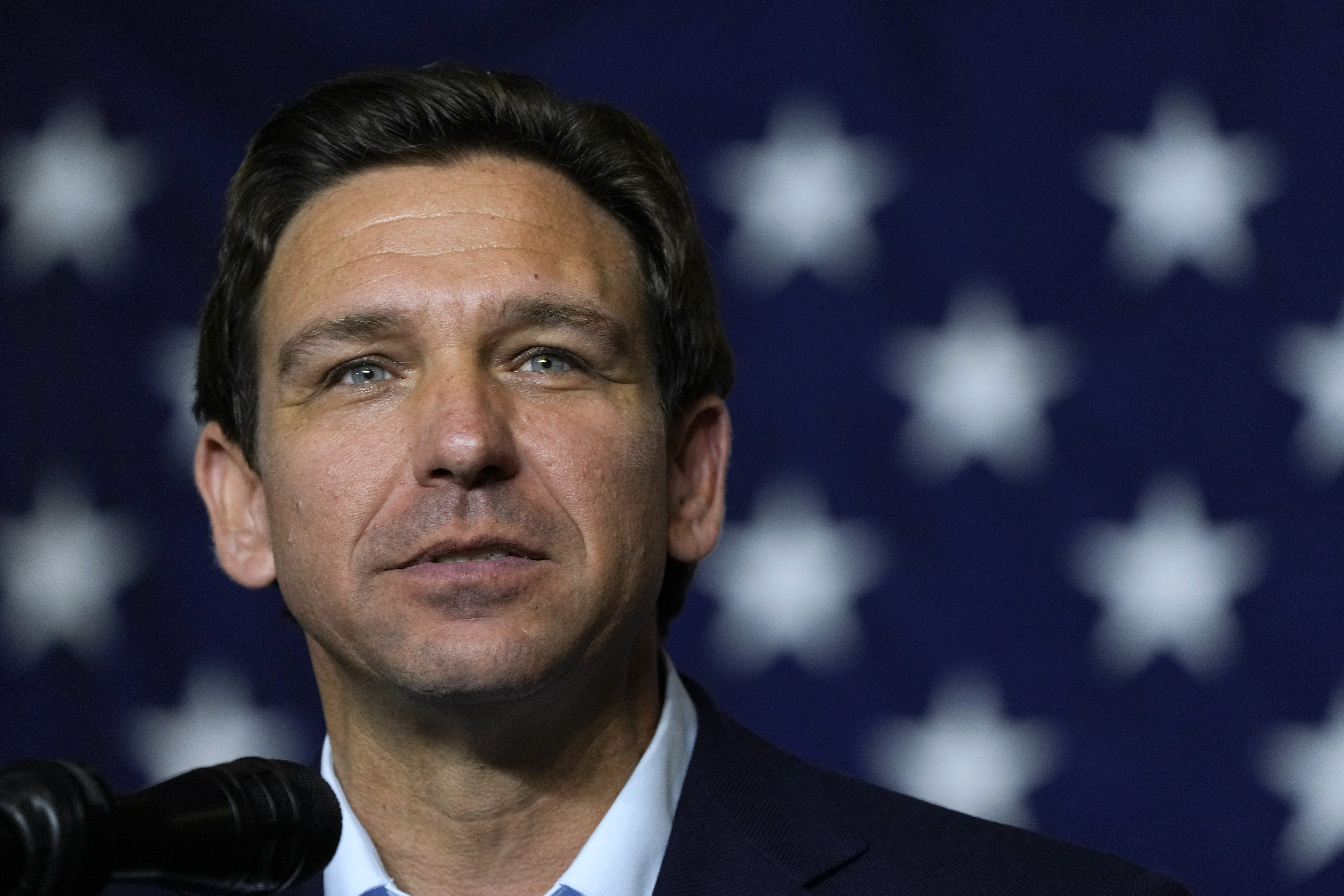 Expectations-setting is a tried and true element of every campaign, and DeSantis' team remains bullish about his ability to make up ground. But coming four months before the first votes are cast in Iowa, the sentiments from the DeSantis campaign official reflect the yawning gap that's emerged between the Florida governor and former President Donald Trump in both national and Iowa polls.
DeSantis' operation has looked to Iowa as a springboard. Shortly before the first primary debate, the head of his allied super PAC, Never Back Down, privately told donors that they anticipated a win in the state.
"Iowa is a real state for us because of its education — it's a highly educated state — because of income, because of Bible reading," said Jeff Roe, in audio obtained by POLITICO. "New Hampshire is a terrible state for Donald Trump. That's a terrible state for him. He's gonna get like 28 percent. Now there is more people who will have a slice of that and some people are just betting on New Hampshire overall. But he's going to lose the first two states. We're going to beat him in Iowa."
DeSantis is preparing to make a renewed push in the Hawkeye state, banking on an air wave blitz and door-knocking operation from Never Back Down. This weekend, the super PAC — which is legally restricted from coordinating with the campaign — will host DeSantis on a bus tour from Iowa Falls to Ames, where he will cross paths with Trump at the Iowa vs. Iowa State football game.
"I don't think there's a single state we have to win," the DeSantis campaign official said. "I would say there's a lot of pressure on the former president of the United States not to lose Iowa."
To date, Trump has dominated polls in Iowa, while DeSantis has held steady in second place. An Iowa State University/Civiqs poll out Friday found 51 percent of likely GOP caucus-goers selected the former president as their lead choice, compared to 14 percent for DeSantis. The only other candidate to hit double digits was Nikki Haley, the former South Carolina governor, at 10 percent.
Meanwhile, the Florida governor's team was buoyed by a public-opinion survey — released by a nonprofit that has been boosting positive DeSantis coverage — showing he had a post-debate bounce in Iowa.
"As we head into September and certainly October, the amateurish obsession around national polling starts to subside and the focus moves away from a non-existent national primary to a battle over the first two states on the primary calendar, Iowa and New Hampshire," deputy campaign manager David Polyansky said in an interview. "On caucus night, every Republican caucus goer will have had the chance to meet the governor and probably the first lady at least once, and that's a big advantage."
While the DeSantis campaign and other supporters were beginning to caution that a second-place finish in Iowa would not spell disaster, others in the state said they still expected a victory.
David Kochel, who consultants for an anti-Trump PAC, acknowledged Trump's lead but said DeSantis "has a right to be confident."
"He's got to keep pushing the Florida story as it relates to Iowa — both states having become punching bags for the national media," Kochel added. "I think he's got to keep coming back to the state, keep making the pitch, 'cause it's a good stump speech."
One national GOP operative supporting DeSantis and granted anonymity to discuss campaign strategy, said, "I think we're going to win Iowa; I think it's going to be a great victory that's really going to catapult the race. But a close second still is going to have that same effect."
So far Never Back Down officials say they have received commitments from more than 12,000 Iowans to caucus for DeSantis. The PAC has 21 staffers throughout the state, and has spent $5.5 million in TV ads. It plans to shell out nearly $30 million in ads, mailers and other forms of direct voter contact in Iowa and the early voting state of New Hampshire by Thanksgiving.
"We started door-knocking in Iowa in April, and built out an organization that would be second to none in terms of organization on the ground," chief operating officer Kristin Davison said in an interview. "We've laid the groundwork and now as we shift to gametime we're going to be able to talk about the issues people are focused on."
Among the PAC's ads in Iowa is a recent spot quoting DeSantis promising to use deadly force against Mexican drug cartels illegally crossing the Southern border. An earlier ad highlighted Trump's criticism of the popular Iowa governor, Kim Reynolds, who hasn't endorsed but has campaigned with DeSantis. DeSantis has received scores of endorsements from state lawmakers and county leaders in Iowa, as well as conservative talk show host Steve Deace.
Bob Vander Plaats, head of The Family Leader — an influential evangelical organization in Iowa — questioned Trump's polling lead.
"I talk to people who wear MAGA hats, who attend the MAGA rallies, and of course our base, and they all basically say the same thing: They're thrilled what he did when he was president but they're getting exhausted from the indictments and just the complaints about the past and they don't believe he can win in 2024," he said.
But Doug Gross, who was chief of staff to former Iowa Gov. Terry Branstad and is looking for an alternative to Trump, was not so bullish.
"DeSantis is fading fast, and people are looking for an alternative right now," Gross said. "That's kind of where Iowa is — and Trump's support is solid. There's still a majority of folks looking for someone else, but it's not going to be DeSantis."