Politics
DeSantis condemns 'racially motivated' shooting in Jacksonville that claimed three lives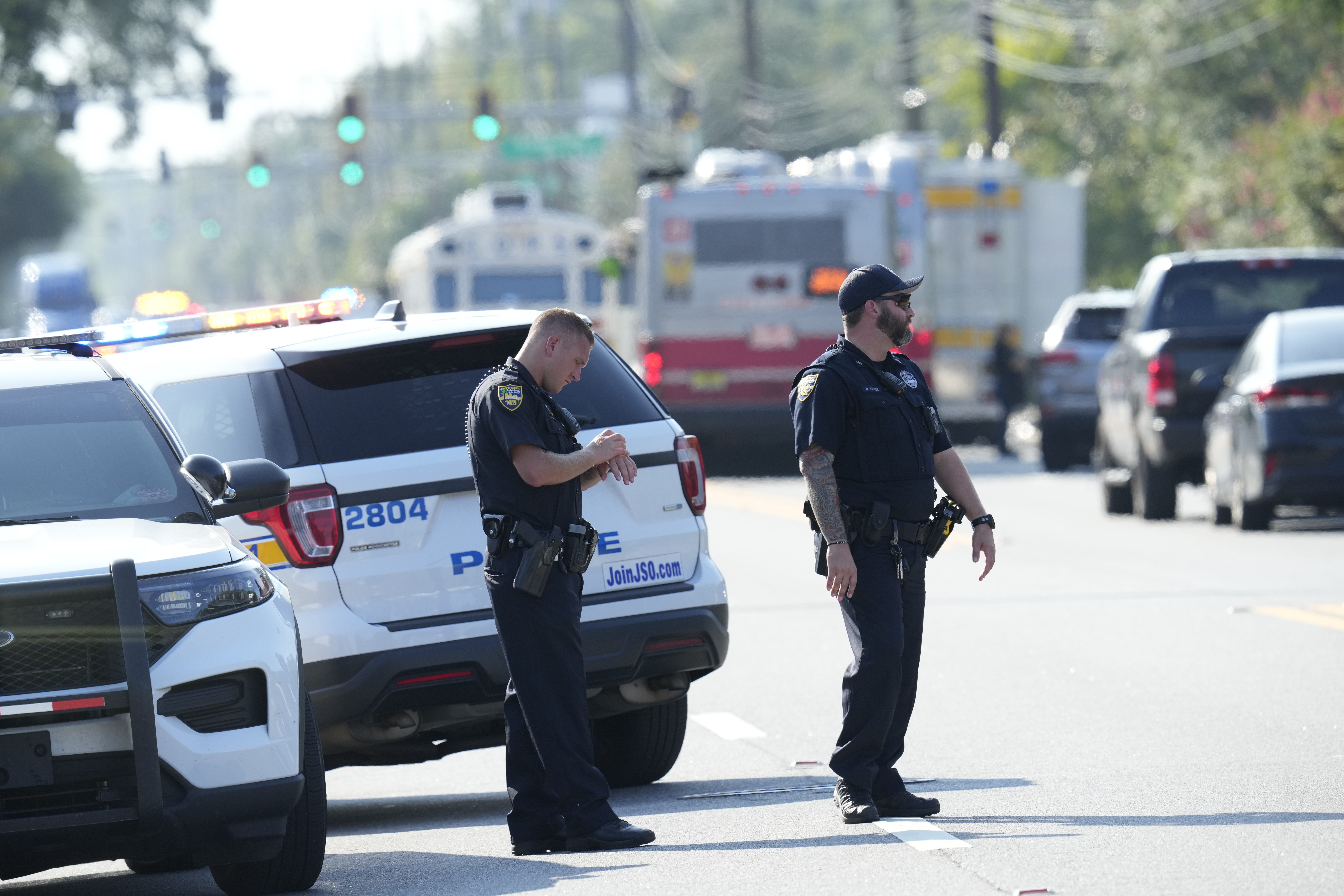 DeSantis, in a video statement, said he spoke to the Jacksonville sheriff about the "horrific" incident and called the shooter a "scumbag."
"This was racially motivated," he said. "He was targeting people based on their race. That is totally unacceptable."
He added that the shooter took his own life "rather than face the music and accept responsibility for his actions."
Rep. Maxwell Frost (D-Fla.) on Saturday posted on X: "Mass Shooting in Jacksonville. We can't wait another damn day on gun violence prevention legislation. OUR PEOPLE ARE DYING DAILY. WHY ISN'T THAT ENOUGH?!"
Waters, during the news conference, said the shooter "hated black people," adding that there wasn't evidence he was part of a larger group.
Waters said the shooter, who was in his 20s, used a Glock handgun and an AR-15 semi-automatic rifle with at least one of the firearms painted with a swastika. He left behind writings that led investigators to believe that he committed the shooting because it was the fifth anniversary of when another gunman opened fire during a video game tournament in Jacksonville, killing two people before fatally shooting himself.
The shooter had driven there from neighboring Clay County. Shortly before the attack, the shooter had sent his father a text message telling him to check his computer. The father found writings and the family notified 911, but the shooting had already begun, Waters said.
Edward Waters University students were being kept in their dorms, the school said in a statement. No students or faculty are believed involved, the school said.
President Joe Biden has been briefed on the shooting, according to White House pool reports. Attorney General Merrick Garland has also been briefed, according to the Justice Department.
In a joint statement, the Anti-Defamation League, the King family and the Rev. Al Sharpton called the shooting "beyond humanity."
Tying the shooting to the 60th anniversary of the March on Washington, the group further said "hate-fueled violence" isn't an "antiquated" concern, but "a clear and present danger that threatens us all."
Several of the country's worst mass shootings have taken place in Florida. In June 2016, 29-year-old Omar Mateen killed 49 people and wounded more than 50 others at the Pulse nightclub in Orlando.
Two years later, in Feb. 2018, 19-year-old Nikolas Cruz opened fire at Marjorie Stoneman Douglas High School in Parkland, Fla., killing 17 people and wounding an additional 17.
An attack on a shopping center in a predominately Black neighborhood will undoubtedly evoke fears of past shootings targeting Black Americans, like the one at a Buffalo, N.Y., supermarket in 2022, and one at a historic African Methodist Episcopal church in Charleston, S.C., in 2015.
The Buffalo supermarket shooting, in particular, stands apart as one of the deadliest targeted attacks on Black people by a white lone gunman in U.S. history. Ten people were killed by the gunman, who has been sentenced to life in prison without the possibility of parole.
The Associated Press contributed to this story.