Breaking News
How a family-owned Chinese restaurant shaped Curtis Chin's worldview : NPR
Chris Pizzello/Invision/AP
For Curtis Chin, the family restaurant he grew up with in Detroit will always feel like one of the greatest equalizers to witness: "It was one of the rare places in the segregated city where everyone felt welcome. Black or white, rich or poor, Christian or Jewish, the restaurant, we took anyone's money."
Who is he? Chin is a writer and co-founder of the Asian American Writers' Workshop in New York City.
He got his start writing for network television, and eventually transitioned into creating documentaries focusing on social justice, as well as writing for a variety of outlets.
What's the big deal? Chin's new memoir, Everything I Learned, I Learned in a Chinese Restaurant tells his life story of growing up in 1980s Detroit — infusing his focus on diversity and community, and how they affected his upbringing.
Chin describes the difficulty living in the motor city at that time, as the automobile industry struggled, the AIDS epidemic took its toll, and the usage of crack cocaine became more widespread.
While he witnessed the world around him struggling, Chin had his own challenges to face as well: chiefly, coming out as gay in a working-class immigrant community, and going on to become a first-generation college student.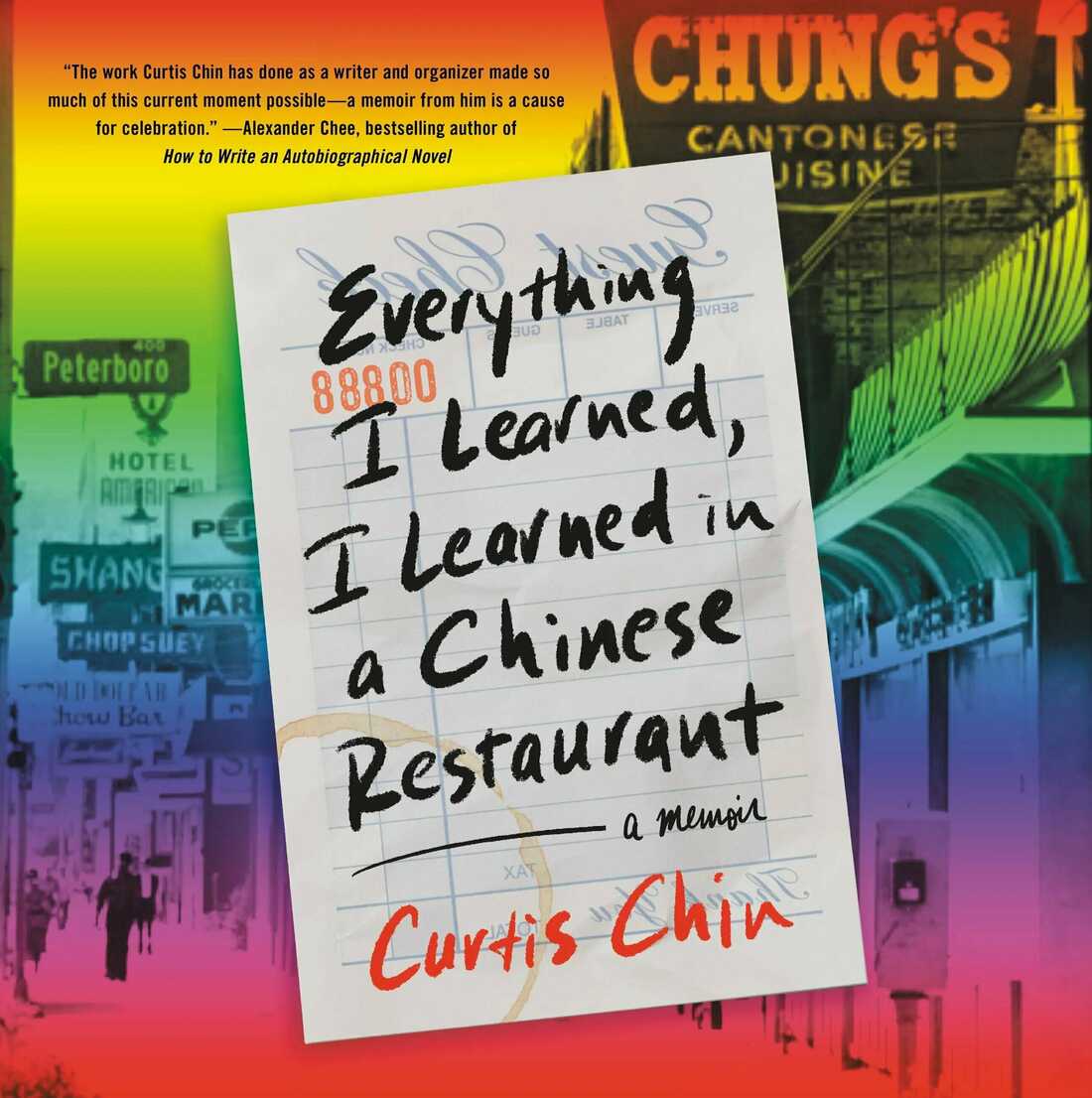 What's he saying? Chin joined All Things Considered host Ailsa Chang to talk about the power of good food, good company and building a community.
On the Chinese American experience in Detroit:
Well, obviously, I knew that I was neither [Black nor white.] And because I knew that I was neither, I was really forced to choose sides early on, and I tried to play middle ground. And I think that's what a lot of Asian Americans do, right?

You know, there were challenges moving out to the suburbs. We did face a lot of discrimination, which I talk about in the book; not just passive microaggression but also actually violent physical stuff, and vandalism to our house.

But I do feel that I was lucky because I grew up in that Chinese restaurant, and our Chinese restaurant had a very diverse clientele. And so anytime my dad met someone who had an interesting job, not just white collar jobs but even blue collar jobs — anyone who had an interesting life or a different background — my dad would call all six of us to run over and barrage these customers with questions of, like, "How did you get your job? What do you do at work?" And because of that, I just was always curious about meeting people.
On his fears with coming out as gay to his family:
No matter how confident you are that your parents are going to love you and accept you for who you are, there's always this 0.001% chance that you might be wrong, right?

And you just don't want to take that chance. You don't want to risk it. And so even though, you know, my parents always exhibited positive feelings towards gay people, and they had gay friends, we had gay customers, and they never said anything homophobic, I just couldn't take that chance.
Want more on queer culture in the U.S.? Listen to Consider This speak to three trans Americans on the current state of trans rights.
On the most important thing he learned in the restaurant:
The thing I think about the most is: how can we be more kind to each other?

And I think that one of the beautiful things about the Chinese restaurant is that it is one of those few places where you can go in and be seated next to someone from a different racial, socioeconomic, religious, sexual orientation background.

And maybe if you just took time to just talk to the person sitting next to you and maybe have a conversation — even if it's just as shallow as, like, "Oh, what did you order?" — even if you could just have these little moments where we connect with each other, then maybe our country wouldn't be fighting so much.
So, what now?
Everything I Learned, I Learned in a Chinese Restaurant is available now.
Learn more:
The interview with Curtis Chin was conducted by Ailsa Chang, produced by Kira Wakeam and edited by Christopher Intagliata.