Breaking News
Newport Beach police investigate swastikas at school as hate crime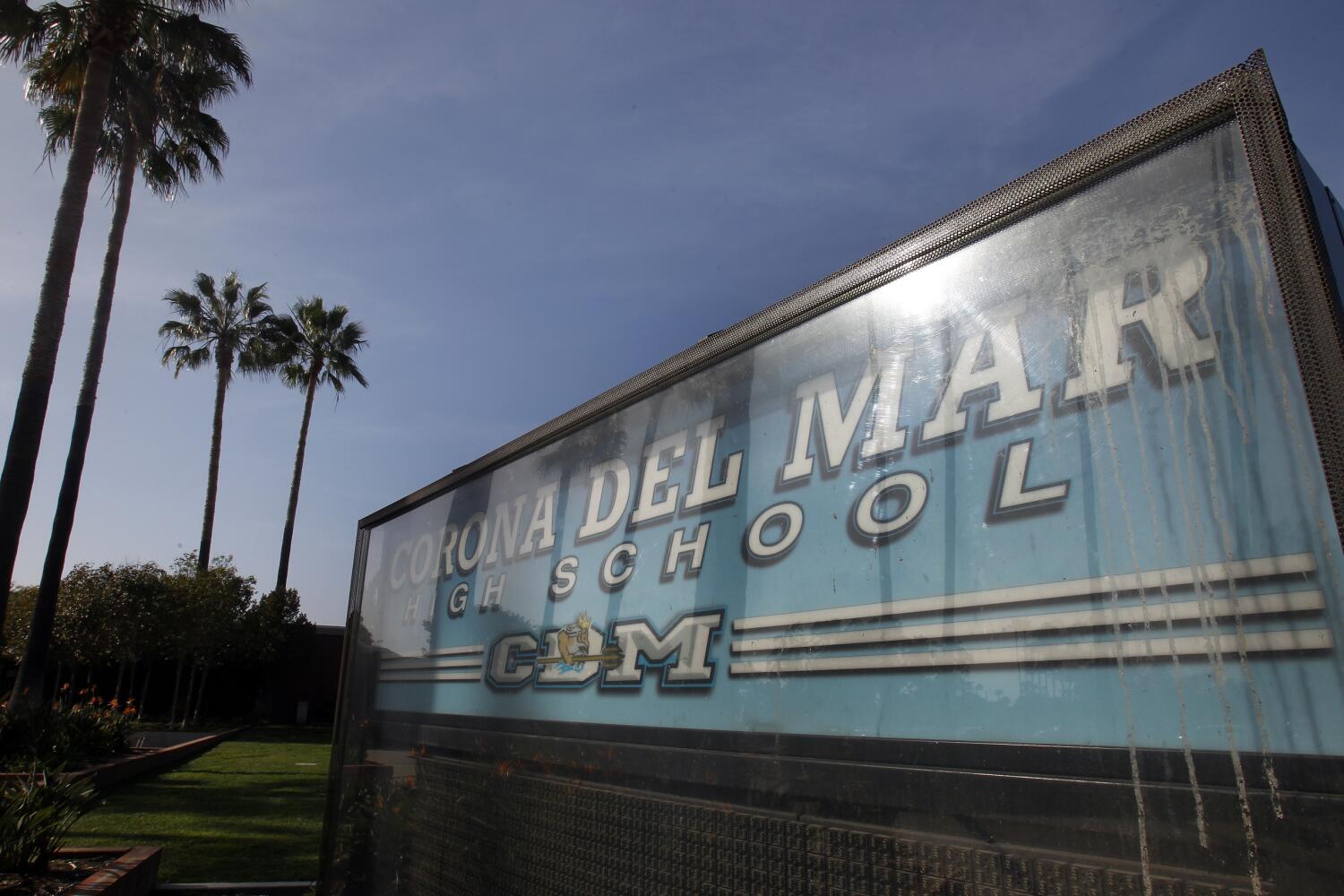 Newport Beach police are investigating the tagging of swastikas on a locker at Corona del Mar High School as a hate crime, the Newport-Mesa Unified School District said.
The school district became aware of the vandalism last weekend and reported it to the police.
"This behavior is unacceptable and will not be tolerated in our schools," said Annette Franco, a spokesperson for the district. "We are investigating and have met with the Jewish Federation of Orange County to determine next steps in helping our school community to be better citizens. Immediate action is being taken as we develop longer-term plans."
A spokesperson for the Newport Beach Police Department said detectives were investigating.
While the incident comes less than two weeks after the start of the war in Israel and Gaza, the school district has a history of antisemitic incidents.
In 2019, police were notified after a group of high school students drinking alcohol at a house party took a photograph giving a Nazi salute around a table with red plastic cups arranged in the shape of a swastika.
The students at that party attended Newport Harbor, Estancia and Costa Mesa high schools, not Corona del Mar High School.
Reports of hate incidents have increased over the past few years in Orange County, spiking from 41 incidents in 2021 to 103 in 2022, according to a county report.
Brian Levin, founder of the Center for the Study of Hate and Extremism at Cal State San Bernardino, said there has been an increase in antisemitic and anti-Muslim incidents since the start of the war, though the data is very preliminary.
Levin said there were seven antisemitic hate crimes reported in the city of Los Angeles between Oct. 6 and 16 this year, compared with three in the same period last year.
"We have seen increases in anti-Muslim and anti-Jewish hate. More of the increases are occurring with noncriminal incidents, and anti-Jewish incidents for now seem to be going up more," Levin said.